AUDUSD
In my last weeks market commentary, I wrote about the Aussie breaking the Kijun-Sen and closing below it on the daily charts for the 1st time, suggesting short term bearish momentum should take over.  This is exactly how it played out with the pair selling off 3 of the next 4 days while even rejecting off the Kijun.  The pair went right to the daily kumo as anticipated and in the process formed an inverted pin bar.


The Chikou-Span has just crossed the price line and the tenkan-sen which paints a more bearish picture from an ichimoku perspective.  Unless the pair gets bought up aggressively from here, pullbacks to the tenkan and 1.0345 can be used for intraday shorts. On the other side, the bulls will want to wait to take longs, either at the current kumo top or 1.0224 before considering longs, but a daily close inside the kumo will add more chips to the bearish stack.



Gold
After consolidating for most of last week vis-a-vis position paring ahead of the Bernanke speech, Gold showed its real colors as it formed a large bullish engulfing bar which was over $45 from top to bottom.  I believe this was mostly in response to the Gold bulls thinking more monetary easing is in the pipeline (via FOMC or ECB announcements this week). Regardless, now that the metal has held the breakout from two weeks ago, I'm expecting the precious metal to make higher levels for most of this month and likely into October.


Keep in mind, there are massive paper shorts on the metal which most likely covered on the breakout from two weeks ago.  Last weeks $40 gain surely forced more to cover and so the upside is the line of the least resistance.  Because of the large amounts of paper shorts, we could see more violent upside moves like last Friday as the shorts continue to get squeezed out of the market.


Bulls short term can take longs on pullbacks towards $1673, and $1651 if it somehow gets there (unlikely next week).  I am continuing to hold my longs at $1633 and will keep accumulating positions on pullbacks gunning for a minimum target of $1900 (likely before year end).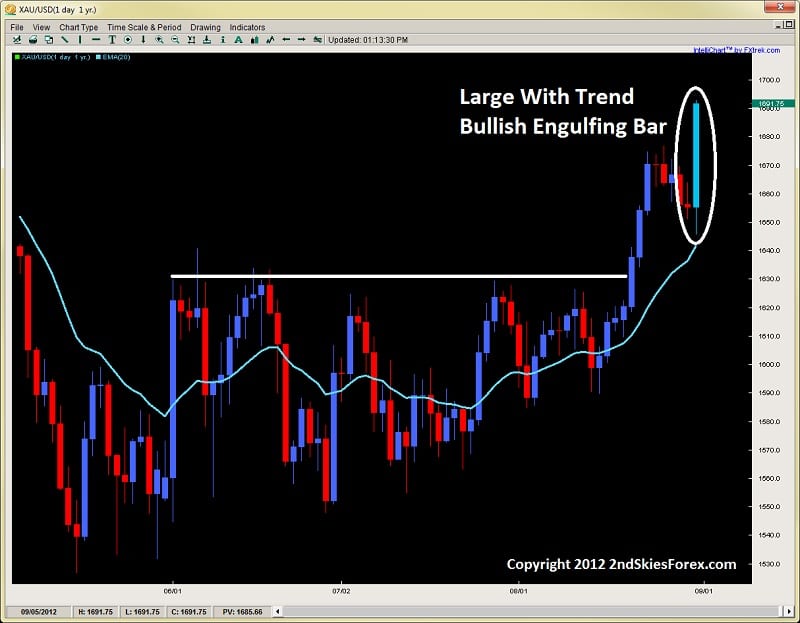 For those wanting to learn to trade price action or ichimoku, access to the traders forum, lifetime membership & more, visit my online traders course pages