Still fixing many bugs... Many of you still facing problems to navigate the site, but I am delighted with the changes made.... The site is now more organized, better structured and if you allow me to say it, more POWERFUL! :)
Do not miss the new Technical page :)
Francesc
New Structure for FXstreet.com website
by: Maud
"Changes, changes, changes" at FXstreet.com!
New navigation, new menu and new pages on our website. Why? A more logical and easy-to-use website. We've been studying how to improve the user experience on our website and help traders to find and access our tools and most important pages more quickly.
Our new menu looks like this:
The most important changes are:
1. Economic Calendar
The Economic Calendar is now a point on the main menu. The Fundamental section disappears.
We've also created a "Countries" page where you can browse all economies that are covered in our economic calendar. These pages contain basic data about the country, graphs with the economic releases and currency pairs.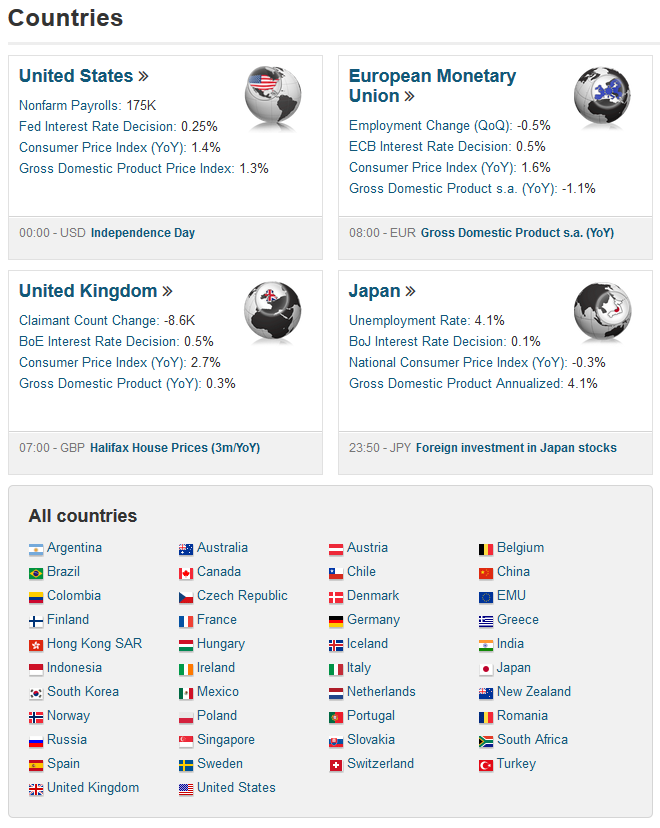 The World Interest Rates table will still be available on our website but under the Economic Calendar section.