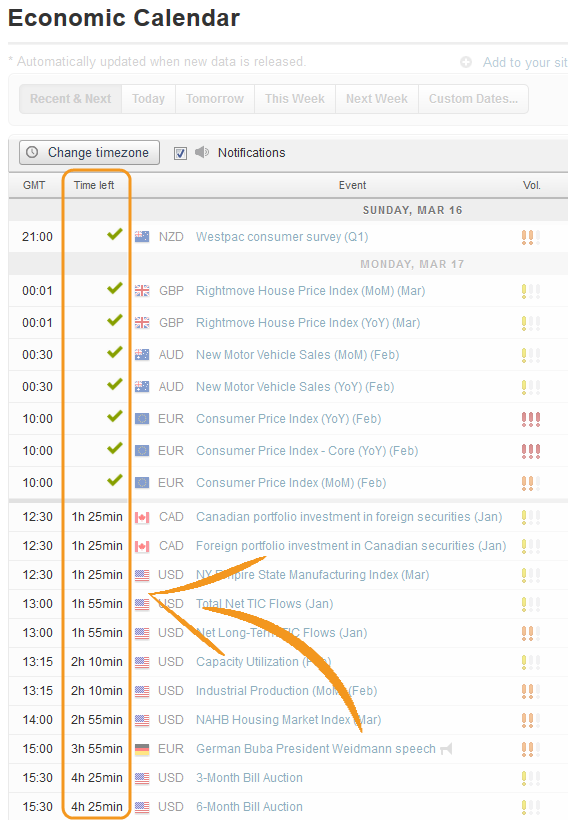 A few days ago we made a small but very practical improvement to our Economic Calendar: a "Time left" countdown. Instead of having to calculate yourself how much time is left before an economic data release, you can check the countdown column next to the release time. If an event has passed, it's represented by a green tick.
Remember that you can change the timezone of the calendar so you can see the event in your local time.
This small change was based on your request guys, so don't hesitate to always give us your feedback, it helps us make a better site for you!