A few days ago...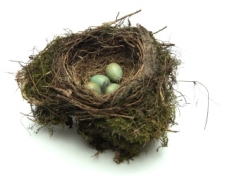 Maud Gilson announced in a blog post: It Was Time to Leave the Nest,  the launching of the new FXstreet's corporate blog where from now on you can be updated about all the goings surrounding our company and our websites. With tears in her eyes, she announced that my blog is not longer the place to follow FXstreet's latest developments - HOW SHE DARES!!!!! :) - and now the place is:
http://about.fxstreet.com/blog/

Well... I have no words...., first they "invite" me to step down as CEO to become a Community Manager - one of the greatest ever btw ;) - and now they take away my responsibilities as speaker person of the company and create a blog to do it... they really think they are going to do it better? they do not know with whom they are dealing with! :) :)
Anyway.... Do I wanted change in the company? then, here you have change! :)
Now seriously.... I will closely monitor this new corporate blog to stay tuned about FXstreet.com and I hope they will keep us all updated in a more efficient and professional way than I did
Good luck guys!
Francesc